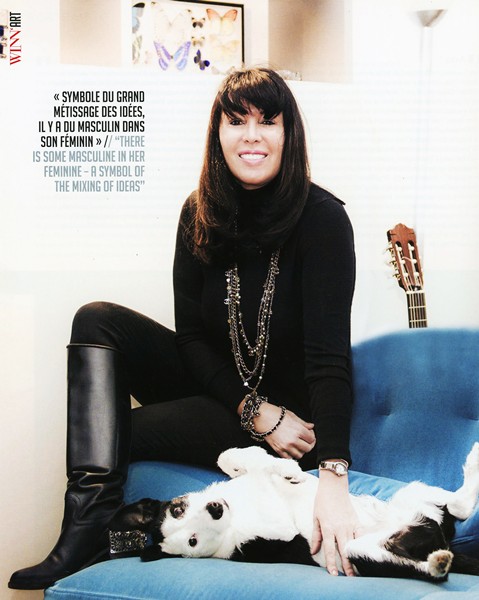 jane sager
Jane Sager was born in Switzerland on a 7th of May in the year of the tiger.... She grow up in a cosmopolitan atmosphere and speaks currently French, English, Italian and German. Her deep roots are those of a citizen of a polyglot world.
Sager left for England from an early age, where she discovered the world of fashion and music, stage and spotlight . Her ambition is as grave as her mood is light. She loves life and challenges, her smile betrays the epicurean in her. For her, happyness is an ideal, not of passion but of imagination. She is as humble as she is proud, as violent as discreet.
She has the drive to win, it devours all obstacles. Instead of existing through the dreams, she draws her energy from what her public expects. Sager received twice awards in Monaco for her work
«LIFE IS FIGHT» 2014 and «CRAZY HOUSE OPEN «visualdiptych with ON…OFF in 2016
There is some masculine in her feminine – a symbol of the mixing of ideas. As being the author and creator of her own art she can modify it or pass it on ad infinitum. Her dreamlike and powerful compositions intend to show us the vanitas of things, their cruelty and the urgency of living. Her works say with eloquence that we wanted a world where everything can be bought and sold. (TEXT EXTRACT BY VERA BAUDEY POUR WINN'ART MAGAZINE).
Artist Statement
Her agent Leo San Fratello : Jane is an outsized artist who can with a lot of delicacy question the symbol of modern cannibalism… who eats whom?
Which information rushes the next one …
Who, the human being or the tool is master or slave … A call to the reflexion surrounding vanity of the « cogito ergo sum »
My photos are realised in several phases : the photography, the assemblage and then, the most important, and what amuses me most: the work of my imagination. find my inspiration in my journeys around the world.
I traveled for many years, discovering great cities, staying in luxury hotels or walking hours and hours in the savanna in Africa, sleeping in straw huts. I love the differences of life and I love people.
Many of my photos come from Africa, like « ZEBRA MAN» «FACES» or the Crocodiles.
I love to compose my pics, choose ingredients, transform objects, so many possibilities and so many different results. I like giving pause for throught through my art.
Le opere di
jane sager

presenti in galleria