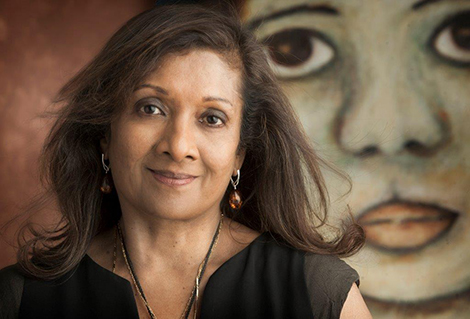 Regina Noakes
Regina Noakes is a full time artist living in Western Australia. She studied at the Art Students League, Boston, MA, USA; Institute of Education, Singapore, Dip.T. ( art and music); Licenciate of Music, Australia; Associate of Music Australia; studied painting / assistant to Professor Antonio Napoli, Capri, Italy.
Apart from painting and traveling intensely, Regina teaches painting and gives workshops at Fremantle Arts Centre and The Claremont School of Art, Western Australia.
'Her paintings can be categorizes into observed and imaginative works. They convey a considerable range of emotions and complex psychological states in figurative compositions that are notable for their pared down power. Often there is a sense of drama emanating from an interior space. The figures in her painting look out at the world with stares that seem to reach beyond the viewer into some other and much greater space. The quality of the gazes contributes to the spiritual power of the works. They are hypnotic and at the same time contain a sense of reverie. There are many moments of drama as subtly laden with emotional undercurrents as a scene in one of Ibsen's plays, encapsulated in a single image. Her paintings are as much about looking away from something, and trying to retain its reality in the mind's eye, as they are about actually looking. ' Maurice Taplinger, New York
45 solo exhibitions: Australia, Italy, USA, Malaysia Recent invited exhibitions include:
2014 'Opposite Attraction', Duo with Dean Riley, Redhill Gallery; Solo Art2Muse Gallery, Sydney; Telethon Italia, Linea Spazio Arte Contemporanea; Solo Palazzo Riccardi, Firenze, Italy
2013: Mostra Personale, Palazzo Ricardi, Firenze, Italy; 'Small Stories' solo exh Gadfly Gallery, Perth
2012: 'Quartet' Redhill Gallery, Brisbane; Masters and Artists of Today, Galeria Tondinelli, Rome; Museo d'Arte, Chianciano Terme, Siena, Italy; Posh Auction, Sydney; Three Arts Club. Chicago, Illinois.
2011: Biennale of Chianciano ; 'Four Seasons', Barcelona Showcase, Spain; 'Women artists and their Landscape', Kuala Lumpur; Perth Concert Hall ; 2009 Cossack Art Prize, Western Australia ; Three Arts Club, Chicago, Illinois; 2008 Perth Concert Hall ; Posh Auction, Sydney ; 2007 Portia Geach Memorial Award exhibition, Sydney ; Garrison Arts Centre, NY ; Friedrichstrausse Art Centre, Berlin ; Galerie Seyffert-Stahl, Berlin; Deck Chair Theatre Auction, Perth ; Posh Auction, Sydney ; Australian High Commission New Delhi ; Singapore Art Festival ); Sydney Art Fair.
Awards: 4 Australian Visual Arts grants; finalist 2011 Leonardo Award, 3rd Prize, Biennale of Chianciano; finalist Cossack Art Prize; Feature artist for 2011 Cystic Fibrosis Exhibition, WA; 2009 Cowra Regional art prize; Cossack Art Prize: 2007 Portia Geach Memorial Award; !st Prize Manhattan Arts Exhibition, 2003 Lorenzo Medici gold medal 4th prize, Florence Biennale; Manhattan Arts Exhibition, NY winner 2002, 2003; Rotary Club of Armadale, award for Outstanding Performance and Contribution to Art ; Perpetual Trophy, WA Society of Art (overall winner 1998,1997) ; BankWest Open Exhibition (2nd prize 1998) ; Westpac Redlands Art Prize (1998) ; BankWest Open Exhibition (highly commended 1997) : Sir Charles Gairdner Art Prize (1997).
Collections include: The British Government Art Collection; Sting MBE ; Eric Clapton, London and Bahamas (15 paintings) ; Royal College of Music, London; Fulham Palace, London; University of Cambridge; University of Norwich; University of London; Ministry of Water Resources, Sultanate of Oman ; Singapore Economic Board; Jean and Charles Schultz Information Centre, SSU, California; Brunswick Corporation, Illinois ; Visual Arts Centre, Eastern Washington University ; WomanMade Inc. Chicago; Atelier International, New York ; Perth Electoral Commission; Toyota Australia; Data Analysis Australia; Hilton Hotel, Brisbane; Women's Aid Abroad, Malaysia; Balya Cancer Foundation, Perth; Evans and Tate Wineries; Best Western Palms Resort, Broome; Hale Boys Grammar School, Perth; Methodist Ladies College, Perth.
Le opere di
Regina Noakes

presenti in galleria