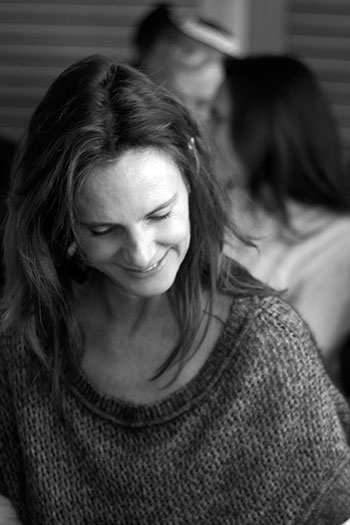 Andrea Alkalay
HAS WORKED WITH MG FROM 2015 TO 2016.
in Buenos Aires and raised according to an argentine customs, Andrea Alkalay's cultural heritage includes Italian and Yugoslavian grandparents.. she made humanistic studies at the Colegio Nacional de Buenos Aires and got a degree in industrial & Graphic design. She started school photography at Andy Goldstein academy and attended various workshops. Other sources that feed her work is her Philosophy studies at the Malba Museum.
Her photography is a portrait of simplicity where the extraordinary emerges from the ordinary. Photography is her tool for capturing the unnoticed.
Her traveling experience through hidden locations inspire her passion in carving roads into the encounter between art and life. The caring of her images is emphasized by the particular use of light. She is specially interested in discovering high visual aesthetics on basic scenes, preserving the essentials, while storytelling empowers her visual narrative.
Illusion of Dream is a serie of scenes with a deep narrative that leaves the viewer thinking about what has been and what's to come, a metaphor for life and our existence. The story of woman, whose fuzzy ideals dreams challenges her universe where luxury does not bring her a better reality, although denser and lonely.
DIGITAL PHOTOGRAPHY DIRECT SHOT, PLATINE FIBRE RAG 310grs. Acrylic Mounted PRINT FINE ART, 90 cm x 60 cm, EDITION: x6
"Photographing is a constant state of learning and I talk about what happens to me with what I see ".
Le opere di
Andrea Alkalay

presenti in galleria