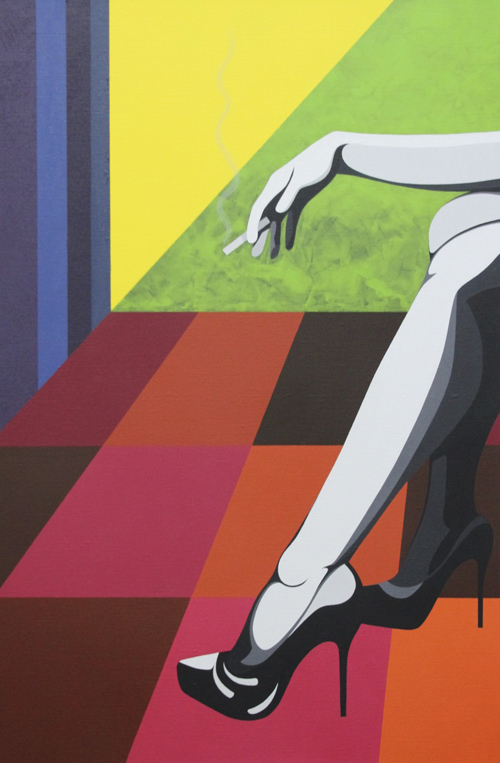 tania maria reeves
HAS WORKED WITH MG FROM 201 TO 201..
I am a Professional Artist from outback Australia, self-taught, flourishing from a natural talent and an exceptional eye. With over 20 years experience I proclaim my unique artistic expression predominantly through acrylic and mixed media, striking a balance between abstract and realism, manipulating lines and colours to create a kaleidoscopic feel while also exhibiting a meticulous sense of order. I also create artisan craft, poetry, photography and web design. I have exhibited nationally and internationally, boasting shows in New York and Florence, Italy and have recently opened my own private gallery in my hometown, of Broken Hill. I am a self-proclaimed perfectionist, trying to find the balance between exactitude and fastidiousness, which resonates in my work, particularly in my strong lines. I love the striking, boldness of saturated acrylics, the splendor of intense colour and the curvaceousness of the female form. Many of my artworks, mostly my earlier pieces, include hidden images cunningly pieced together to form the final embodiment, though I primarily mold and manipulate geometric shapes and patterns with contrasting shades, contours and imageries, often with a splash of sass, to seduce the voyeur. I have since exhibited my work twice in New York, and Florence, Italy, as well as supplemental art shows in Australia such as the Sydney and Melbourne Art Expo's. I have had artworks accepted and displayed in several exhibitions in Victoria, Australia. Poetry, photography and artisan crafts have since been added to my repertoire along with the opening my own private gallery in my hometown of Broken Hill in March 2013.
I am currently anticipating my work to be displayed on one of the biggest billboards in Times Square New York as part of a massive animated collage in July and also a prominent art residency and showing in Nice, France this August 2014.
Les œuvres de
tania maria reeves

exposées dans la galerie