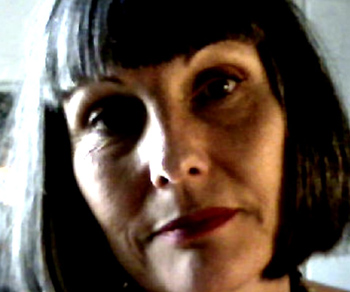 Elisabeth Guerrier
HAS WORKED WITH MG IN 2011.
I was born in Normandy, a few years ago
I don't think it's necessary to describe what is usually called "my life"...
To me, it always seemed pretty presumptuous to summarize in a few sentences what is in its very essence so complex and filled up with interactions and events that only have one point we can be sure of, they escape us.
In fact what is only possible is to make a statement and try to look at what I did with these interactions and events.
Nevertheless I think that this same "my life" could be compared with a tree.
Winds of all kinds, diseases, wars happening right around its trunk, periods of dryness, sudden floods, all these elements that just violently or insidiously affected the way it grows and make its personal shape.
And this is it, this tree did grow.
I spent all this time working, working and working again looking at the fruits with some anger and some despair, acknowledging they were not what such a tree could expect.
Not any of these works could really be taken as some mirror of the sap I felt.
They were numerous : theater, for almost twenty years with a very rich experience where I ran my own company and directed a few creations and installed my company in a very poor district with illiterate people.
Painting, that I discovered around 23 but didn't have confidence enough not to destroy almost each piece under the pitiless white of the End.
Writing, theater, poetry, writing being in my life since I know how to hold a pen and climb in a hazel tree to communicate with the elements through the white page.
Fabric sculpture, that lasted for many years, I was using all kinds of matter to sew pretty weird creatures that are now sleeping in my basement.
But the time and the inner work it favors if you are cautious just showed me one thing that I ignored, I have a very slow maturation process.
So these fruits in painting, digital art and writing are showing themselves now as what I must do.
Whether I like it or not, it's only now that I can exhibit this amount of lonesome work and introduce it as mine.
The first step was made in my beloved movie theater which walls were given to me for one month for my first exhibition " Salle d'attente" in January 2009.
Then came other events.
The Agora Gallery of New York invited me to be part of their " French perspective" show in July 2010 with the " Nature and culture" digital series.
The library of Science of the University welcome " Plasturgies" in May 2010.
And the Herouville St Clair city hall organized the show " SolideS", a praise to the building workers and projected my digital work and a large screen, in September 2010.
Le opere di
Elisabeth Guerrier

presenti in galleria