News from the gallery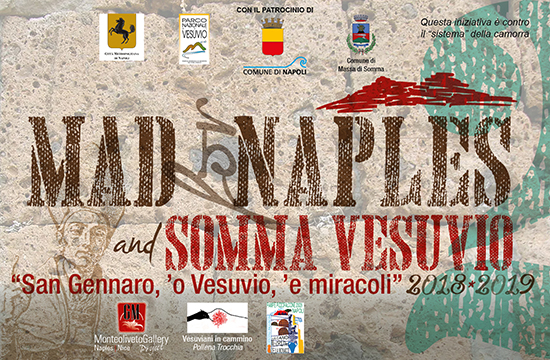 Latest news
MONTEOLIVETO GALLERY 2020 International Events, Exhibitions and Art Fairs Contemporary ART FAIR PARIS, Paris Expo Porte de Versailles https://contemporary-art-fair-paris
ARTISTS FOR HUMAN RIGHTS AWARD
22/04/2011

Friday, April 22 at the Forum of Cultures at 12 pm was completed the 'Italian' of our show Artists for Human Rights.
Salvatore Di Maio, Head of the Project Unit and International Relations of the Universal Forum of Cultures Napoli 2013 , stressing the great importance of the event that - he said - touches more than one aspect of the lines of interest of the Forum and the need for citizenship, including artists and citizens to "recover " this prestigious location in the heart of Naples, expressed warm thanks to all the artists who participated in the initiative.
The prize Artists for Human Rights, delivered in the presence of Nunzia Frezza and Laura Iasiello, with the choice of the Commission of the Forum was given - indicating the importance of the works examined all respondent to the theme of the exhibition - to the artist DENISE GRISI considering it "responsive to the issues the Universal Forum of Cultures organized around three themes: cultural diversity, sustainable development, conditions for peace, and was chosen because it represents, in an iconographic key, the problem of human development and the condition for peace through the theme of 'food' with the reasons given in the attached document which mentions all the artists.
The exhibition will go on in June in Nice at the Consulat Général d'Italie with opening on June, 8.
Download:

schedeHR tutte.pdf


artists for HR01






artists for HR02







artists for HR03








artists for HR04








artists for HR05






artists for HR06








artists for HR07








artists for HR08








artists for HR09







artists for HR10








artists for HR11








artists for HR12








artists for HR13








artists for HR14








artists for HR15