Notizie dalla galleria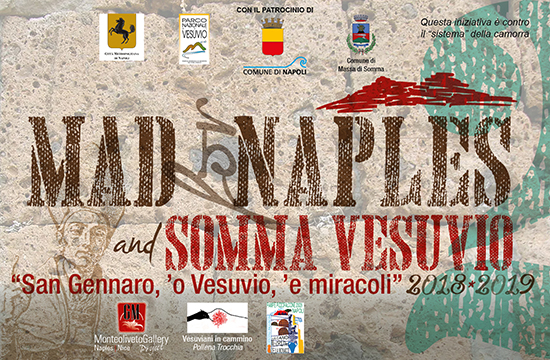 Notizie più recenti
MONTEOLIVETO GALLERY 2020 International Events, Exhibitions and Art Fairs Contemporary ART FAIR PARIS, Paris Expo Porte de Versailles https://contemporary-art-fair-paris
December 18, 2009 Monteoliveto Gallery launched in Naples an artistic project dedicated to the Neapolitan tombola
RACCONTAMI...(TELL ME...)
26/10/2018

RACCONTAMI ! (Tell me !) is the title the gallery has identified to propose to the artists and to the public through.... 2 exhibitions: 1) a solo exhibition in the upper floor of the home Museum 2) a group exhibition on the entry level of the home Museum (see the plan of the home Museum enclosed).
The 2 exhibitions will take place in June 2019 and will last for 3 weeks, with a curatorial presentation and a critical text by the curators of the home museum; realization of a video of the opening and the exhibition, professionally made during the opening and about the works. Monteoliveto Gallery will take care of the marketing assistance and sales assistance together with the responsible of Home Museum Spazio Tadini. And at the end of the exhibition the curators of the home museum will select one of the works to which a Gallery Award will be attributed.
We sincerely hope that this new important event especially dedicated to keep your interest as it will be
a chance to allow each artist not only to show his/her works, but to "raccontare", to tell the public (as a personal art story/tale) some of his/her personal path, ideas and projects,
will register your interest and that you will be one of the international artists participating in our next 2019 great MILAN event.